In this post we will explain how to create SSH keys for use in the great Windows 10 SSH tool Token2Shell.
1. Click on the Down arrow in the upper right of the Token2Shell window.

2. Click on "Tools" then click on "Private Keys"

3. Now click on on the "+" in the bottom of the panel that opened and then "New"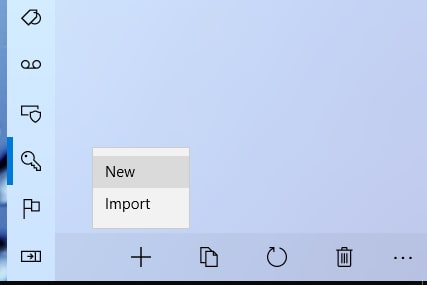 4. In the New Private Key window enter the following:
a. The File Name (In our case it is the default for today, I suggest you make this something meaningful.)
b. Under the Type choose RSA.
c. Choose a length for the Key in Bits.  the longer the more secure and the slower the connection process. (Mostly this will not be a noticeable difference.)
e. Enter a password/passphrase if you want to enter it every time you connect (more secure) or leave it blank to not have a password (less secure.)
f. Enter a comment for your key file (in our case "New Key File"
g. Click "Ok"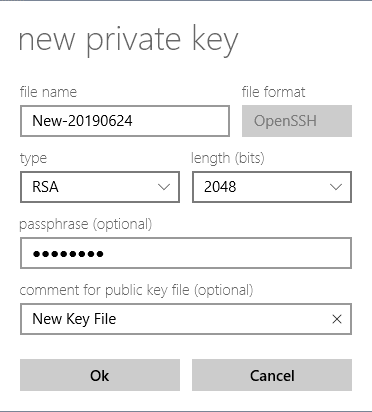 5. In the Private Keys window, locate your key and right click on it.  Now choose "Copy Public Key to Clipboard."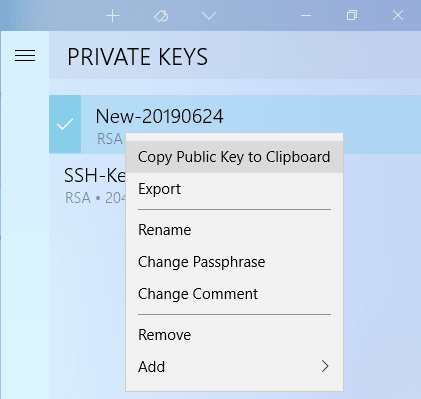 6. Open Notepad or Notepad++
7. Paste your key into a new document.

8. Make sure the file only has one line with the key.  It should not have extra carriage returns or line feeds or blank lines, if it does it will not work properly on the server or raspberry pi.
9. Now save the document "Ctrl + S" as "authorized_keys".  Note there is no extension.  You do this by choosing the Save as type of "All Files (*.*)" and wrapping the filename in quotes.  Now click "save".

The next Guide in the SSH Keys series will cover what to do with the authorized_keys file on the server.  The guide will be linked here when we publish it.