Prerequisites:
An android phone running Android 4.0.0 or greater. (It may work on certain devices pre 4.0.0) [ROOT IS NOT REQUIRED]
An internet connection
Basic phone knowledge
You must have "Unknown Sources" Enabled
Apps that have ads you wish to block
Note: This method doesn't disable internet usage of the app(s) in question. They just disable ad server access.
Please note: This blocks all ads in games. You have to disable the blocking if you want to watch an ad for extra in-game currency or benefits. Also, this method isn't 100% reliable but works for 90% of apps if done correctly. This method also doesn't work if a VPN is being used on the device DNS66 is set up on.
Step 1:
Goto https://github.com/julian-klode/dns66/releases
and find the latest release
Step 2:
Tap "Assets"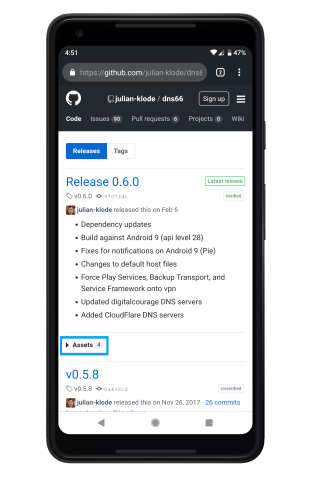 Step 3:
Tap the asset that ends in ".apk". Make sure you don't tap on the file that ends in "apk.asc"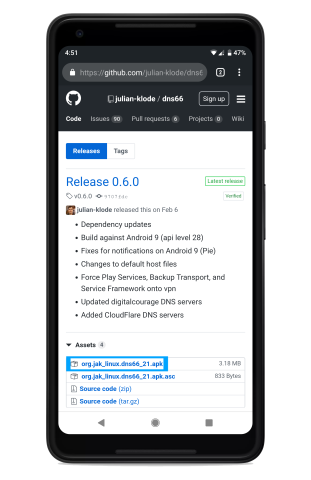 Step 4:
When it's done downloading, open the file, tap install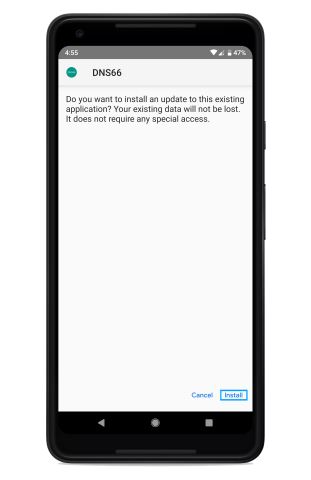 Step 5:
When the install is complete, open the app
Step 6:
When the app opens, it will look like the below image. Enable "Watch connection"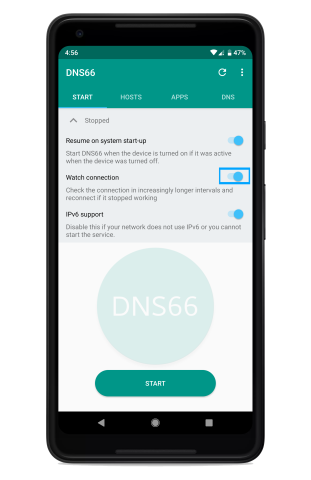 Step 7:
At the top, tap "HOSTS"
Step 8:
Enable "Refresh daily"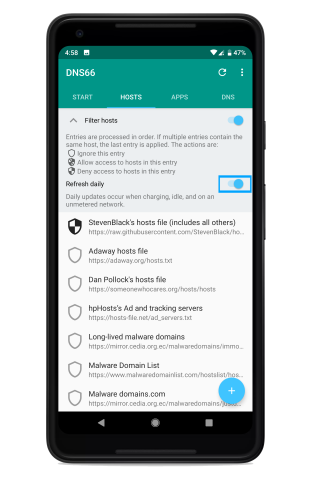 Step 9:
At the top, tap "DNS"
Step 10:
[Optional] Deselect all of DNS entries and select "CloudFlare DNS (1)" "CloudFlare DNS (2)"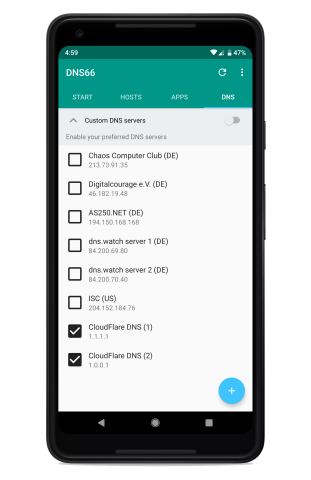 Step 11:
At the top, tap "START"
Step 12:
At the bottom, tap "START" and open an app to make sure DNS66 is blocking ads correctly.